Regular price
Sale price
£9.50 GBP
Unit price
per
Sale
Sold out
Black Muslin Face Cloths for Cleansing
360 Botanics Black Muslin Fabric Cloths (pack of two)
Reveal beautifully cleansed skin with our iconic black muslin face cloths made from 100% Natural Cotton - for a soft glowing complexion. 
Our reusable facial cloths gently polish dull and congested skin, eliminating every last bit of dirt, makeup & sunscreen, revealing super clean, smooth skin.
360 botanics Muslin face cloths are designed to be used with our Purity Cleansing Oil and Pink Clay Mask, these soft muslin cloths provide a gentle way to buff away dead skin and impurities while stimulating the skin for that perfectly clean glow!

To care for your Muslin cloths, always ensure you rinse thoroughly in hand-hot water after every use.
Once your muslin face cloth has lost its exfoliating power, typically after 4-6 weeks of regular use, its time for a replacement.
Once you have started using them you'll probably find you can't do your daily skincare routine without them!
Also being black which is not only stylish choice, they are not so gross to look at in-between washes!

What are the benefits of using a muslin face cloth?
The benefits of using a muslin cloth in your skincare routine are that it helps to boost circulation and enhance your skin tone, along with deeply cleansing away any traces of oil or dirt. Muslin cloths should be an essential part of every natural skincare routine. Our cloths are great to use on all skin types and are brilliant for teenage skin!
How to look after your Muslin cloth?
How do you maintain muslin cloths, we suggest that you wash your cloths regularly (we recommend at least every 3 uses) by simply putting into a low temperature wash, allow the cloths to air dry naturally if you can. Get rid of all your old stained white cleansing cloths and make the move to the dark side... you will not regret it! 
2 x re-useable, kind to the environment muslin cloth skincare facial cloths 
Share
View full details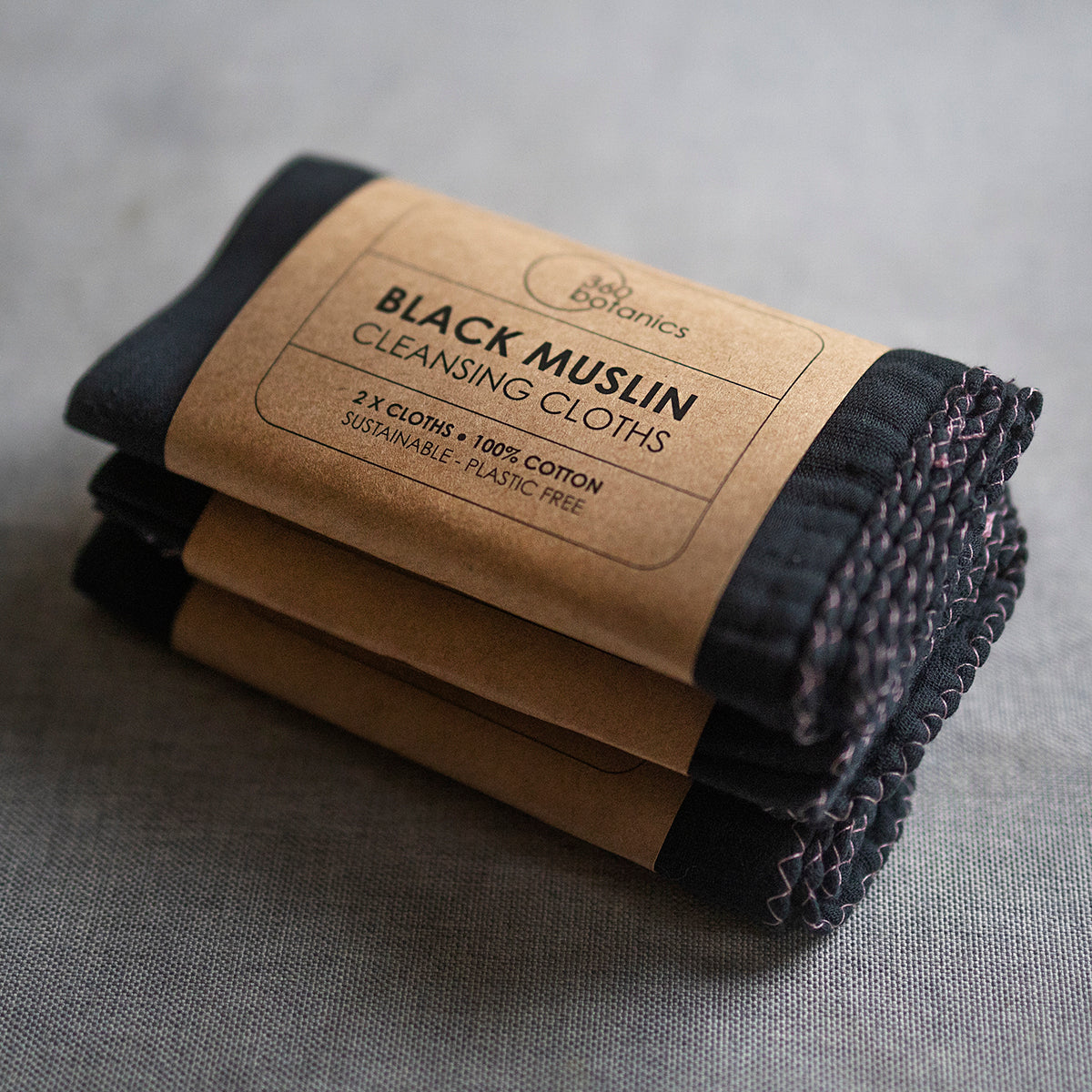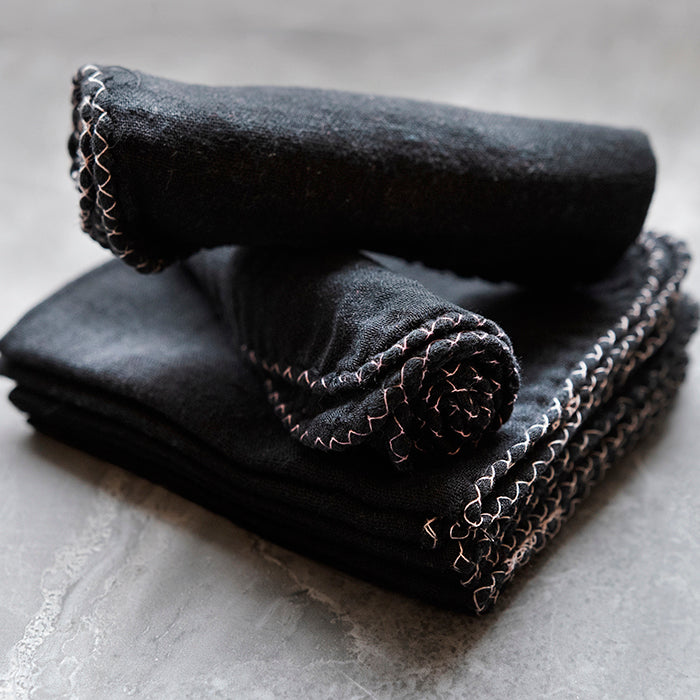 Sheer bliss and just adds
Sheer bliss and just adds to the whole pleasure of cleansing with wonderful product