Welcome to 360 Botanics – Natural Skincare & Wellness
At 360 Botanics we create, luxurious hand-blended Natural Skincare and Wellness products that not only work wonders but also smell amazing and look beautiful. Experience the incredible benefits of Aromatherapy and Plant-Based Botanical Oils with every product in the 360 Botanics range. Join us in the world of 360 Botanics and discover the beauty of natural skincare.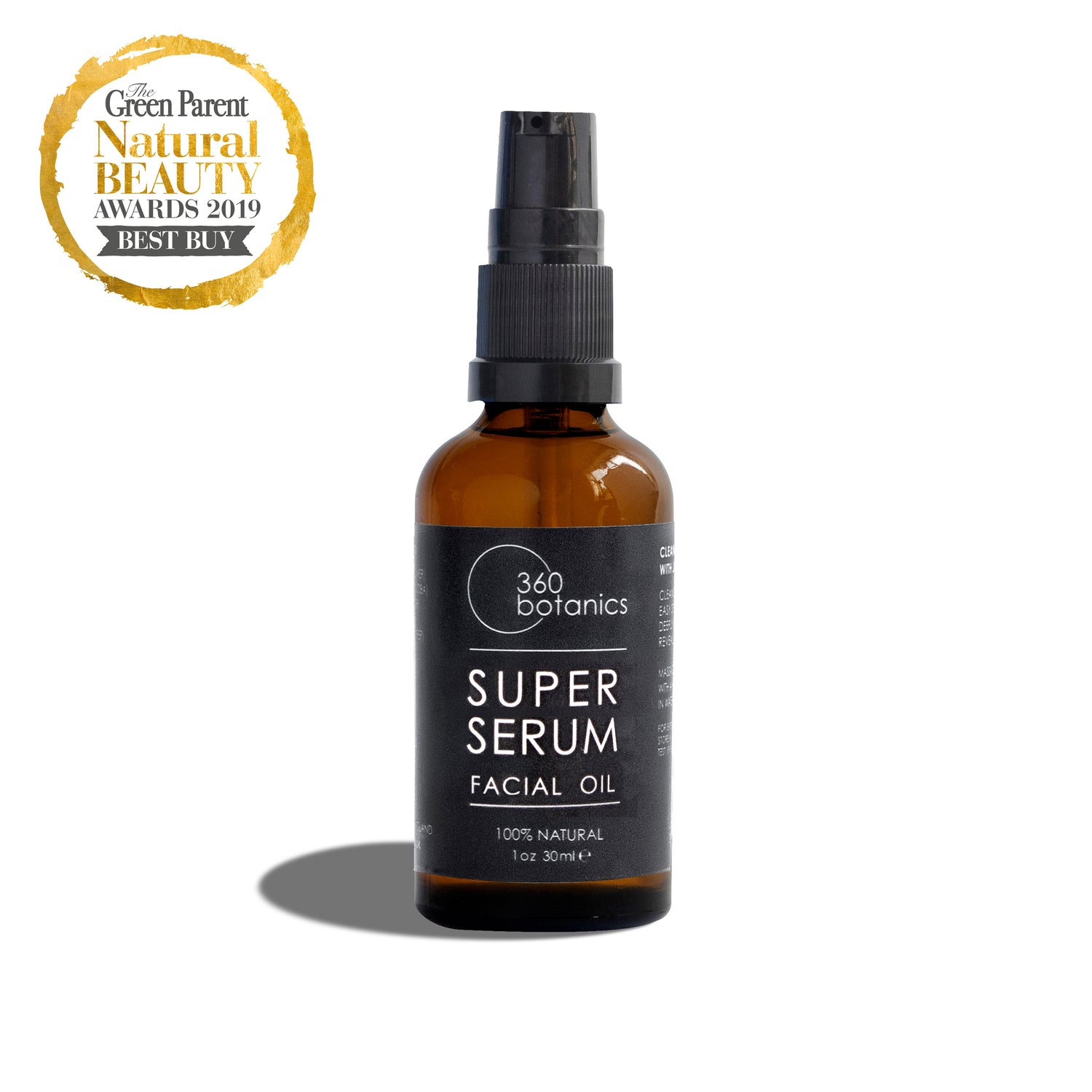 SUPER SERUM | Natural Face Oil Serum
360 Botanics Super Serum is an award-winning face oil for dry skin and also a face oil for oily skin as one of the main ingredients - Jojoba Oil  has a structure which is similar to the body's own natural serum which can stop the skin over-producing oil, making it ideal for problem skin like combination and acne prone.
Buy Now
Let customers speak for us